Woman Motivational Speaker Orange County, SoCal, Las Vegas Conference April Braswell Signature Story
Many of my readers here at my website and blog as well as my followers at Twitter and YouTube just enjoy my Midlife Dating advice and find my coaching very helpful and transforming, bless their hearts.
What many don't know unless they've read my About April page is my story about how I became a Dating Coach and Speaker on Dating, Relationships, and Influence and what my deep motivation behind that is.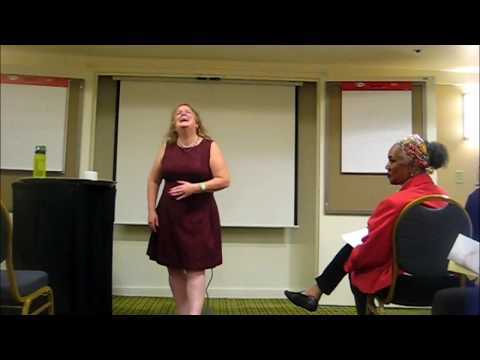 Here in a Dating and Relationship Your Love Journey workshop in the San Francisco Bay Area before a Women's Health Conference audience of predominately women (and a few brave men who joined us!), I share my signature story of how it all began and why. I hope it encourages you in your quest for romantic love as well as better quality relationships in your work lives.
We all have obstacles and ordeals we encounter and face in life. I pray for all of us that they serve to be transforming and life us up afterwards as well as those around us. May those ordeal transform us and shift us on our life paths and show us more the path and the routes we are to take and the people we are to inspire and motivate.
Happy Dating and Relationships,
April