SoCal Single Scene: Christian Dating OC Singles 4 Christ Memorial Day Weekend BBQ
LA Area Single Scene Christian Dating OC Singles 4 Christ May BBQ
SoCal Single Scene Christian Dating OC Singles 4 Christ Memorial Day Weekend BBQ
Southern California Single Christian Dating: OC Singles 4 Christ May BBQ
The great Orange County Single Christians Ministry group, OC Singles 4 Christ in Fountain Valley are at it again.  This Friday night, May 25th the OC Singles 4 Christ are sponsoring a special evening celebration featuring crowd-pleasing BBQ and an evening of comedy.  And I'm describing the homily that the pastors will be preaching.
The BBQ festivities start at 7 pm.  This evening's fare features more than the usually captivating pizza offering.  The BBQ menu is definitely meat centric and includes Hamburgers, Hot Dogs, Assorted Condiments, Assorted Salads, Chips, Soft Drinks, and Ice Cream Dessert.  I must say, I am most interested by the Ice Cream Dessert.  Personally, I'm hoping Chocolate will be a significant feature attribute of the dessert.
After the BBQ Pastors Thomas Rose and Clayton Brooks will give a short Memorial Day themed message.  The Episcopal Church describes those short messages as a "homily."
Later in the evening, the Comedy portion of the evening will feature Christian Comedian Nazareth.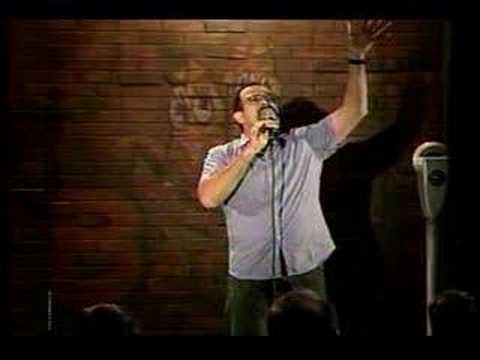 With all of the special aspects to this evening's Memorial Day festivities, the cost is $10.00 all-inclusive.
The OC Singles 4 Christ Memorial Day BBQ and comedy evening is hosted at the Family Center of Shoreline Baptist Church on Ellis Avenue in Fountain Valley.
I really respect and appreciate how OC Singles 4 Christ makes a point to vary things and the evening's feature items.  While yes a DVD study with Chip Ingram can be interesting and stimulating, you can all too quickly and easily fall into a rut and the group could get into a rut with just that.
By offering a more feature packed evening, they will surely draw and attract some different local area Christian Singles.  Which makes it both better for the regulars as well as for anyone new who is visiting their Single Christians Ministry events for the first time.  Which means, if you're an Orange County area Christian Single, this is an event you want to be sure to make room for in your schedule and be sure to wedge shoe horn it into your Memorial Day Weekend celebration agenda.
Bring friends and meet new ones!
Happy Dating and Relationships,
April Braswell
Dating and Relationship Expert
As seen in Dating for Dummies, 3rd Edition
RELATED SINGLES DATING ARTICLES:
Internet Dating: Is It OK to Lie About Your Age in Your Online Dating Profile?
Singles Dating Advice and Tips: Do Carry a Personal Card with You
How Can I Learn to Flirt? Go Dancing!