If you're a single over in your 40s 50s or older and you're looking for love online at some of the internet dating sites or singles apps, be sure to keep the purpose of Online Dating as a Marketing Tactic in mind in your quest for Love @ Midlife.
As a sales and marketing professional for over 20 years, doing my first commission sales selling even back in high school in Princeton, NJ, I learned over the years what the purpose of each of the Marketing Tactics is so we could create a whole strategy and manage expectations and results realistically.
One of the problems facing singles after 40 and over 50 is that they have expectations and desires about the results they seek, and expect internet dating sites to meet that desire completely. And if that desire and need isn't met just how they wanted it, they then complain, "Online dating doesn't work." "Singles only want a hook up." "All the good ones are taken." "Dating Apps just don't work for me."
That's because all too often, singles at midlife want the results of several marketing and selling tactics altogether by using just this one single marketing yourself as an attractive and eligible single without doing additional work.
That's like a great sales person expecting to close a $100,000 deal with 200 word sales ad copy and 5 photographs and 1 short phone call.
How would you feel if a sales person asked you every single financially qualifying question about you as a prospective customer over the phone in the first 5 minutes of your meeting?
You'd feel they were way off target, wouldn't you?
And that's putting it politely.
How would you feel being asked in the first five minutes of acquaintanceship to share, answer, and explain about your failed car ownership in the past? How would you feel if they wanted to keep you on the phone for over 45 minutes before inviting you to come into the show room, check out the cars (them as a potential life mate), kick the tires, and sit down and enjoy a cup of pretty good coffee and maybe a pastry to go along with it? (Drinks and Apps for a first meeting First Date)
When I make those comparisons, many singles get it. That the deeper qualifying questions can only and should only be done in person. And for that matter, not on the First Date. But that's for another discussion.
When you get into online dating and you start your active warm up, often eager singles who seek to get married and find a life partner think they are ready now. "Prime Time Ready" as they used to joke about on the original SNL Saturday Night Live. Well, you're probably actually 90% ready. And the process of dating actually helps you to get there. Watch this video to hear the discussion and when and where to move to online when you really are Prime Time Ready to actively seek a LTR Long Term Relationship leading to life partnership or marriage at midlife over 40, 50, and 60 years old.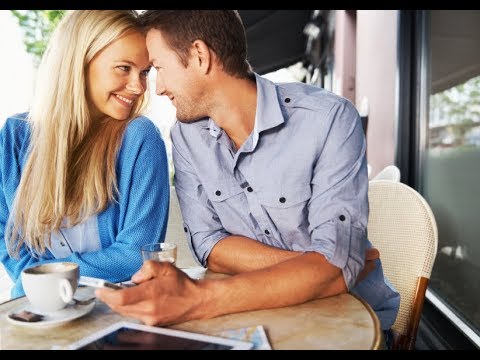 Happy Dating and Relationships,
April Braswell