Orange County California's award winning speaker and midlife dating expert, April Braswell, addresses single woman and a few savvy single men at the Northern California's African American Community Health Advisory Committee Women's Health Conference. The theme of the Women's Health Conference was about our health Journey, so April's Singles Dating Workshop addressed Your Love Journey.
Most of the singles attending with in their 30s 40s and 50s. Some of the ladies were in their 50s and lived in some very remote areas where there were not only very few single men, but just about no one – man, woman, or child – who were their same specific African ethnic background. That being said then, what are your criteria for a midlife life partner? Do you have a lengthy litany of character attributes and characteristics which your midlife man (or lady) simple must have and must demonstrate possessing before you will even meet for a lovely glass of fizzy water in Newport Beach overlooking the ocean, or the Four Seasons San Francisco or the Four Seasons Palo Alto?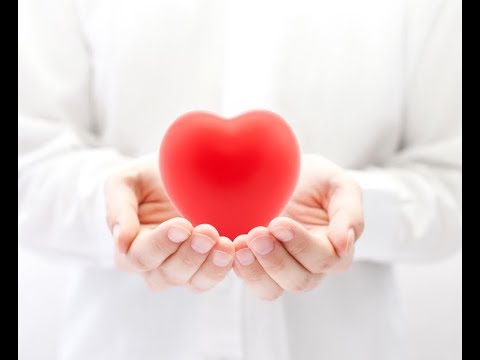 In this video DatingAdvice.com's award winning Midlife Dating Coach and Expert April Braswell speaks to singletons in African American Women's Health Conference in a Singles Workshop in the San Francisco Bay Area on the Peninsula in Burlingame, Northern California: Your Love Journey, using Dating Sites and Singles Apps to find love for women (a few savvy men who showed up looking really quite dapper) in your 30s, 40s, 50s and older. Most of the women there were divorced and looking for love again after divorce.
Many single dating sites advise singles to define their must haves which contributes to single women and men having quite a lengthy list of Must Have attributes which make for an idealized Christmas Wish List but which leaves no room for a real person to fit into. Do you want to date a wish list or a real person, man or woman? More of the single never married folks still have a fantasy in mind.The single folks who've been married before know that a marriage is to a real person, complete with some annoying, that's life, foibles.
If you're single over 35, 40, 45, and 50 plus, what really should guide you to find love at midlife and nourish a lifetime of love? That Wish List of impossible "Must Haves"? or is there another option? And then, if yes, what and how? Discover what Dating and Relationship expert and Conference Speaker April Braswell recommends single use as their real criteria to find and attract a midlife love, a true life partner. If you're seeking a LTR Long Term Relationship at Midlife after 40 and over 50, you'll want to watch this video and discover how to adjust your list of requirements.
This online dating advice is intended for midlife single men and women, perhaps widowed like myself, single never married, or re entering the singles scene after an absence from having been married already for awhile and now dating again after divorce. The advice is practical and can make the essential difference between wasting your time and money at online dating sites, and being one of those fun singles success stories.
Why waste your time and money posting a generic ho hum profile and amateurish photographs to sophisticated modern singles who can tell from your slipshod dating profile that you're not ready or not serious about finding love and being a great true life mate, a midlife partner. If you're in your 40s or 50s, you can take one look at someone's profile and tell if they are serious or not. Have a stand out profile that gets the right attraction attention and garners the great date results you seek by being at the online dating sites. Isn't that what it's all about? How will you stand out among the sea of sameness? You're there at the midlife love dating site or app. Your potential date in your ideal demographic, will he or she swipe left or right on you? Midlife Dating expert April Braswell suggests tactics to single men and women in their 40s, 50s, and 60s to appeal to midlife, sometimes the Internet Dating Industry labels it as "Senior Dating," exploiting your profile publish time to yield better quality results at the online dating sites and apps, hopefully getting to some great First Dates offline IRL. Relationship minded single women and guys over 30, in your 30s, 40s, and 50s need to know how to attract quality successful ambitious available singles. Is your dating profile attracting the right kind of attention you seek? Are you attracting other quality successful midlife professionals with well paying careers? Are you enjoying the results you seek with using online dating sites? If you answer is a resounding, NO! then apply to have April custom craft a bespoke internet dating matchmaker profile for you with her online dating matchmaker profile writing service:
Internet Dating Profile Writer Online Matchmaker Services
From Your Love Journey Dating Singles Seminar Workshop Burlingame CA April Braswell San Francisco Bay Area Singles Groups & Conference Speaker Northern California, in SF Bay Area December San Mateo County California, in the heart of Silicon Valley.
April is available to speak at your Women's Conference Speaker or singles group or singles ministry groups event or meeting.
To Book April just email her with your event details and dates: April (AT) AprilBraswell.com