Online Dating Profile Writing Tips: How to Select the Best Photos to Use in Your Singles Site Profile
Internet Dating Profile Writing Advice: Selecting Your Best Photographs for Your Web Singles Sites Profile
Computer Dating Profile Writing Help: How to Choose Your Best Photos for Your Singles Profile
Internet Personals Ads Profile Writing Advice: How to Pick Your Best Dating Profile Photos
Web Wisdom Writing Tip: Picking Out Your Best Photos for Using in Your Dating Profile


In the early days of computer dating the singles seeking love on the net really were pursuing blind dates via the web. In the first days of website dating singles couldn't post dating profile photographs. I know, the dark ages, right?
What was the problem?
The early cyber-dating matchmaking websites didn't have the technological capability to allow singles there to upload, post, and share digital photos.
Early pioneers of internet dating singles had to rely exclusively on their verbal descriptions to communicate their appearances to each other.
Then singles had to take physical photographs of each other and take them to a store that had the machines to scan the photos and convert them specifically to a digital format.  The stores then saved the digital photograph files to a CD which you could take home with you to upload at the singles websites via your computer.
It was a very lengthy and cumbersome method to taking and sharing photos of yourself online with prospective dates at the singles sites. The process for photo sharing once the photograph feature was so laborious that many singles simply didn't bother.
It wasn't until the days of the early 21st century when digital cameras became affordable and common place that posting photos in singles' profiles really took off at the dating sites.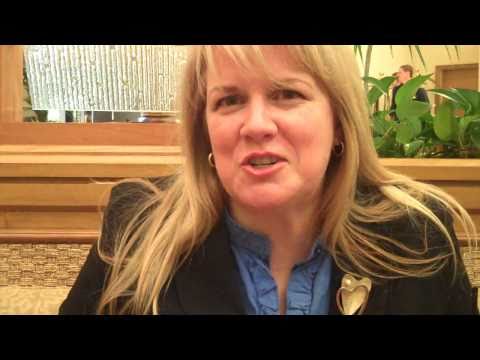 Once posting and sharing at the internet dating sites became the new baseline normal practice then singles took to posting tons of photographs online.
Many of the online dating sites have the option for singles to post not only a few photographs of themselves but also photo albums.
Now all too many singles have fallen into the habit of posting loads of their photos at the dating websites.
Do work with a professional photographer, and do also start collecting digital photographs of yourself.  You want to build up have a good 20+ photographs to pick and choose from.  When you have a number of digital photos collected, then you have the option to pick and choose your best photos to display you looking great. With over 20 photographs to select from, you are not stuck just having to use low quality photos of yourself to post at the dating sites.
What to look for in your dating photos for your singles site profile:
Face Frame Focus: Do select internet dating profile photos that frame your face.
Eyes Are the Mirrors of Your Soul: Do choose internet personal ads photos that accentuate your eyes.
Smile and the World Smiles with You: Do select online dating profile photographs which emphasize your wonderful smile.
Dating Profile Photos Selection Tip: Just Because You Can Take a Photo Doesn't Mean You Should Snap Photos
Because of the casual preponderance of digital cameras (on our smart phones) to capture every moment of our lives and share them online on the web easily with others, all too many singles are including photographs of themselves what might be described as artistic, goofy, or unwise photos.
The goofy photos you want to avoid selecting to include in your online dating profile include those displaying you with a ridiculous facial expression.
The artistic photographs to refrain from including in your internet matchmaking profile include your poetic view of life.  Please omit photos of ducks walking down the street or sunset photographs. Only include photographs of you in your internet personal ad profile.
When you know what to emphasize in your dating profile photos and what to exclude, you massively increase your singles site profile responsiveness. That leads to more first dates.  And a great first date leads to more second dates, and who know what could happen from there?
Happy Dating and Relationships,
April Braswell
As seen in Dating for Dummies, 3rd Edition
When it's been awhile since you've been dating regularly and you want an expert friend and ally to turn to for advice…
When you are newly back in the Dating Game now looking to date again after your divorce…
When you're ready to get going online and find love and the romantic relationship you crave….
When you want to supercharge your internet dating search and courtship to find real love….
When you're sick of the sea of sameness swirling about the dating sites and lackluster result you're getting….
When you're sick and tired of one more Saturday night wasted meeting someone who doesn't match you whatsoever…
Then click here to apply to have April write your professionally written internet dating profile.
Professional Internet Dating Profile Writing and Review Service
Seeking Love Online
Have you tried online dating yet?  But it's not really working for you like the glamorous images you see depicted in the tv ads?  Want help to be successful and safe with internet dating?  Are you ready to get online and look for love using the exciting internet dating sites?
Have you been online for awhile, but you just don't seem to be finding and attracting the right kind of singles for you?  April offers her Professional Internet Dating Profile Writing and Review Service to empower modern singles to attract love online and get better dates.
If you already have an online dating profile, she will review it and assist you to rev it up to be more attractive and alluring to the opposite sex.
If you are at square one and want to get online, with her Internet Dating Profile Writing service, she'll help you capture and convey your unique essence online and get your profile posted asap.
To apply to hire April for her Internet Dating Profile Writing and Review Coaching Service, send her an email to april (AT) aprilbraswell.com to get started in finding the love you want online.