Easy Dating Tips:
Leverage Thanksgiving Week Airport Duty Advice for Midlife Singles
Looking for Love After 35 40 50?
Leverage Thanksgiving Week Airport Duty Meeting Opportunities
If you've been following my easy dating tips blog advice for over 10 years now since the early days back at now defunct blogging site Vox (I think the site has been recently resurrected and metamorphosed into an entirely different purpose than blogging.), you know I like to suggest easy tactics that put altogether make a great self marketing strategy for you to find love.
My dating advice is geared for singles – men and women – who are marriage minded and not the peeps who are looking for just a hook up.  Bless your hearts. That has a place out there. Just, that's not what these tips are geared for.
I like to always suggest ways for you to meet singles while you are already going about your day and your week. With over 20 years of professional background in Sales and Marketing, literally doing straight commissioned selling while in prep school, and studying Influence and Persuasion Laws for years, I like to make use of those laws when it comes to socializing and dating.
What does that mean for you as a single during the week of Thanksgiving? If you are single and looking, whatever your faith background and preference, be sure to get out of the office and out of the house and make use of all of the Large Numbers that have started to happen in conjunction with the holidays.
This is about implementing the concept of Daters Mindset. I'll do some blogs and videos about that during December to help you apply this and think about how to use this in your life.  Please, don't prescreen the people you simply break the ice with in your daily life to see first if they are single, available, have the right character attributes you seek, and if they share your faith of being Christian, Jewish, Muslim, or Catholic singles. Race and ethnicity doesn't apply, because you're not marrying them. So if you're widowed like I am, divorce and looking to date again, seeking other Black Singles, Cougar or Senior Dating love, this is all just practice.
You're not marrying them. They are just dear peeps you're encountering in life. Smile and say hello and endeavor to become mildly acquainted with them. You want to practice the kind of person you want to BE not just GET a husband or wife today.
The Week of Thanksgiving:
First of all, it seems that it was only a few years ago that the schools were in session through mid-day Wednesday. Now, school systems are giving school kids, ergo, their families and single parents, the whole week off from school now. So, now, it's The Whole Week to contemplate and work with.
The week of Thanksgiving has a TON of opportunities for where people will be out and about and doing a ton of Thanksgiving and The Holidays activities. Some will offer leveraging The Law of Large Numbers. Some will be leveraging the Law of smaller Large Numbers. Some will be massive and overwhelming crowds.
Let's make them manageable, shall we? I'll just take a sample of things happening this week and demonstrate to you ways you could exploit them rather then missing out completely on their offering you free ways to meet people. You know I suggest establishing a budget for your dating life and understanding that it is going to take a bit of an investment of money to move things forward. But some things are free.
Travel!
The airports will be a madhouse as can be train stations and bus stations. Often it is the College and Graduate School students who will be at the bus and train stations. They may not be your target audience. But just practice being gracious and kind as they are marvelous character attributes. Maybe treat someone to a coffee with you as "Random Act of Kindness" just to break the ice. And who knows? Maybe their single parent, aunt, uncle, cousin, family friend, extended social circle is the person picking them up.  Get the idea? Just be gracious and kind. Sow seed and pay it forward a little. A cup of coffee. Not their dinner. $1.99 not $45.00. OK?
If you're picking anyone up at the airport, don't just stay in you car in the long line of cars jockeying for position hoping to make it curbside at just the right moment when your traveling party arrives at the curb. This is applying Daters Mindset. Take everything that you do and rethink how you do it to maximize your chances for meeting new singles.
So how would you apply this at the airport? Get there a bit early and park your car. Yes, you'll have to pay for parking. Live with it for one day. Go inside. Carry and wearing Conversation Starters accessories and books (at the airport, books, not your kindle or pad) are ideal for breaking the ice with strangers. Pick books with FASCINATING covers which pique the interest and curiosity of strangers. Help them to break the ice with you! "Oh what an interesting book cover! How does she do that?"
Go into the airport and mill about. Go get a cup of coffee, a bottle of fizzy water, a hot cocoa, or a cup of tea. The idea is to actually have to wait in line and make use of the line. Don't look to leverage time saving, line jumping shorts. Now the line is your friend!
Listen to this video to give you some ideas about what to say and do simply to break the ice with people all around you.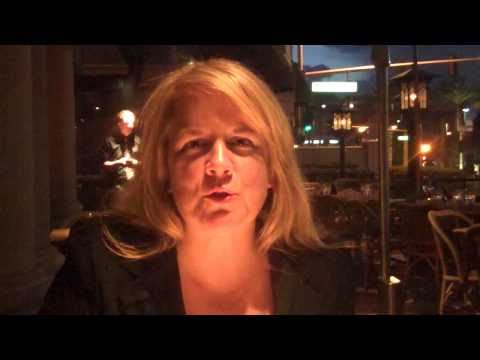 If it's meal time, then look for a place to get in line and grab a sandwich. Look more for a Food Court sort of venue than a restaurant where you would go in and spend your money, only to waste the opportunity by sitting in the back in a booth all alone with no one around you with whom to break the ice.
Tomorrow I'm going to walk you through some ways to maximize the time you spend doing all of your food shopping to meet new people. If you've followed any of my professional networking advice over the years, you know that I emphasis that people are still strangers and you've wasted your networking time and dollars if all you did was race around exchanging business cards. Same premise here. Until you've taken that small, low-key next step of simply sharing a coffee (or whatever you can drink according to the rules of your faith community, just apply the premise, not the letter of the tip here), and had a small lightly becoming acquainted conversation.
If you're traveling or hosting for Thanksgiving this year, what kind of transit are you or your guests using? Chime into the conversation in the comments section and let me know where I can help you going forward in your quest to find love – online and IRL!
Happy Dating and Relationships,
April
April Braswell is an expert columnist at DatingAdvice.com and speaks to singles in Singles Groups and Divorce Support Groups as well as at Singles Dating Workshops and Singles Conferences.  Looking to Hire April to speak at your Singles Event?
Do you want some professional help crafting a great dating profile that stands out from the herd, the sea of sameness and gets results from high quality singles?
For your photos, your primary profile photos, I highly recommend you work with a Professional Photographer. Yes, it really does make a difference. You won't look stilted a great professional photographer will make your casual photos look like you looking amazing!
My preferred service is: LOOK BETTER ONLINE
When it's been awhile since you've been dating regularly and you want an expert friend and ally to turn to for advice…
When you are newly back in the Dating Game now looking to date again after your divorce…
When you're ready to get going online and find love and the romantic relationship you crave….
When you want to supercharge your online dating search and courtship to find real love….
When you're sick of the sea of sameness swirling about the dating sites and lackluster result you're getting….
When you're sick and tired of one more Saturday night wasted meeting someone who doesn't match you whatsoever…
When you are just not enjoying the results you were hoping for at the dating apps and singles sites..
Then click here to apply to have April write your professionally written internet dating profile.
Professional Online Dating Profile Writing and Review Service
Seeking Love Online
Have you tried online dating yet?  But it's not really working for you like the glamorous images you see depicted in the tv ads?  Want help to be successful and safe with internet dating?  Are you ready to get online and look for love using the exciting internet dating sites?
Have you been online for awhile, but you just don't seem to be finding and attracting the right kind of singles for you?  April offers her Professional Internet Dating Profile Writing and Review Service to empower modern singles to attract love online and get better dates.
If you already have an online dating profile, she will review it and assist you to rev it up to be more attractive and alluring to the opposite sex.
If you are at square one and want to get online, with her Internet Dating Profile Writing service, she'll help you capture and convey your unique essence online and get your profile posted asap.
To apply to hire April for her Internet Dating Profile Writing and Review Coaching Service, send her an email to april (AT) aprilbraswell.com to get started in finding the love you want online.