As an award winning midlife dating expert and coach to single men and women over 40 and 50, I'm hearing from singles in their 40s and 50s or so wanting to get some dating hacks tips for where to meet singles their own age offline IRL.
Online dating sites and the singles apps can be an excellent resource for meeting singles after 40 and 50 plus years old. But what about in your daily life? Should you just shut off your mate seeking devices when you're not online?
The other thing I frequently hear from midlife singles is that men and women just aren't meeting quality singles. They go online, and all they're seeing are very superficial profiles. If you need more help getting the results you seek in pursuing love after 40 online, definitely apply to have me craft a custom profile for you and coach you all the way through how to use that profile better for your advantage to find love as I have. Online Dating Profile Writing Coaching Service
To find love after 40 and over 50, you want to interweave online seeking with offline meeting as well to maximize your chances for finding love and being absolutely ready for it when you do!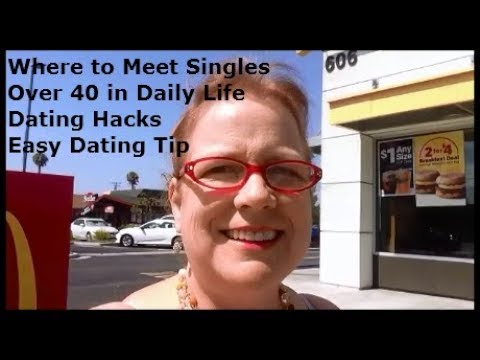 Chime below in the comments section. What are some of your favorite places to bump into and meet singles at midlife IRL?
Happy Dating and Relationships,
April