Decoding Body Language Flirting Signals of Women's Personal Grooming
Detecting Body Language Flirting Signals of Women's Personal Grooming
Discerning Body Language Flirting Signals of Women's Personal Grooming
Reading and Deciphering Body Language Flirting Signals of Women's Personal Grooming
Reading the Body Language Flirting Signs of  Single Women and How Ladies' Care for Her Nails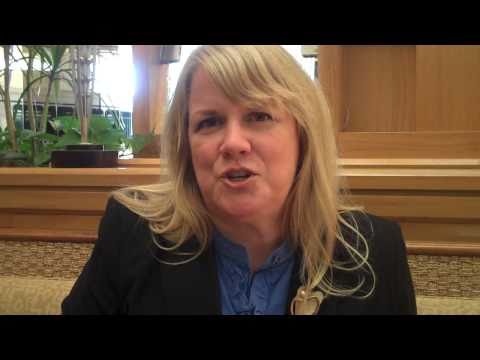 For a lot of modern women, when Friday or Saturday and the weekend roles around, this is an automatic signal in the female unconscious mind for her to practice her excellent feminine self-care and girl grooming ritual time.
What am I talking about, you might be wondering?
For many contemporary women, practicing excellent grooming and polished self-care means when Friday or Saturday and The Weekend hits, her nonconscious brain just started the autonomic brain's automatic loop playing of…
It's Manicure/Pedicure time!
Girly Grooming Gamines cutely call this with the shorthand, "Mani/Pedi."
If it is Friday or Saturday on the weekend, there is no questions asked.  She is not reflecting and pondering whether or not IF she will go get her nails done.
The only question she is asking herself is What Color do I want my finger nails to be this weekend?  And what color shall I wear on my toe nails?  If she has a special occasion such as Prom Night or her Birthday, then she will consider the outfit dress ensemble she is wearing and contemplate and image what would be some delightful nail colors to wear and feature on her glossy fingers as well as sport on her toes.  Will her shoes display her toes completely?  Or, alternatively, are her dance shoes for Prom Night more open-toed peek-a-boo style only?
Once you start getting your nails done, you'll notice that you use flirting gestures more with your hands.  You become more aware of your hands when you finger nails have glossy pretty colored nail polish on them.  Suddenly every gesture you make with your hands is more accentuated and punctuated.  When you point to something on a piece of paper or even simply hold your coffee cup whether it is at the office or on a fun date, your pretty glossy nails are framed and make a statement.  Suddenly your coffee mug is a point of contrast to frame the color of nail polish you selected.
When you're dating, some men are so taken with the feminine to masculine contrast of a woman's color polished nails that he will hold and shield her nails in particular while holding her hand.
Whatever the occasion, whether it is a special business meeting or the special occasion of your Senior High School Prom, having your finger nails and toe nails done makes a statement.  The quality of your personal grooming and self-care speak to how highly you value yourself and your body.  Getting your nails done is a quick and easy way to raise the bar of your face value a few notches.  Plus they typically massage your hands and feet for a few minutes which feels divine and serves to relax you marvelously.  Talk about spa treatment!
When you want to accentuate your femininity and raise the bar on your Flirtation skills, get your nails done.  Then be sure to gesture and flirt gracefully with your hands on your dates and observe the masculine response in men to your colorful feminine essence being expressed!
Happy Dating and Relationships,
April Braswell
Dating and Relationship Expert
As seen in Dating for Dummies, 3rd Edition
RELATED DATING ARTICLES
When you're ready to get going online and find love and the romantic relationship you crave….
When you want to supercharge your internet dating search and courtship to find real love….
When you're sick of the sea of sameness swirling about the dating sites and lackluster result you're getting….
When you're sick and tired of one more Saturday night wasted meeting someone who doesn't match you whatsoever…
Then click here to apply to have April write your professionally written internet dating profile.
Professional Internet Dating Profile Writing and Review Service
Have you been online for awhile, but you just don't seem to be finding and attracting the right kind of singles for you?  April offers her Professional Internet Dating Profile Writing and Review Service to empower modern singles to attract love online and get better dates.
If you already have an online dating profile, she will review it and assist you to rev it up to be more attractive and alluring to the opposite sex.
If you are at square one and want to get online, with her Internet Dating Profile Writing service, she'll help you capture and convey your unique essence online and get your profile posted asap.
To apply to hire April for her Internet Dating Profile Writing and Review Coaching Service, send her an email to april (AT) aprilbraswell.com to get started in finding the love you want online.