Dating Expert Advice and Tips: Be Easy, Wear a Conversation Starter
Dating Expert Advice For Singles: – Be Easy to Talk to, Wear a Conversation Starter
Dating Expert Help for Singles: Be Easy to Talk to By Your Wearing a Conversation Starter
Dating Expert Singles Tips: Be Easy to Talk to By Wearing a Conversation Starter
Help others to break the ice and talk with by wearing a conversation starting accessory…
I love to tease and play with singles to "Be Easy." lol.  Of course, what I mean as an internationally recognized Dating and Relationship Expert is to be easy to start a conversation with and easy to talk to.  When you are standing in line to grab your half-caf cappuccino in the morning, your amazing luncheon deli sandwich, or to grab a dinner nibblette at the gourmet take away food court, you wore something that makes it easy for the other attractive and available singles to start a short conversation with you?  Right?
Because it really is true.  You never know when and where you are going to meet Ms. or Mr. Right for You.  So, making it a daily practice habit both to look good at all times as well as to be approachable in all of your body language signals, the better for you.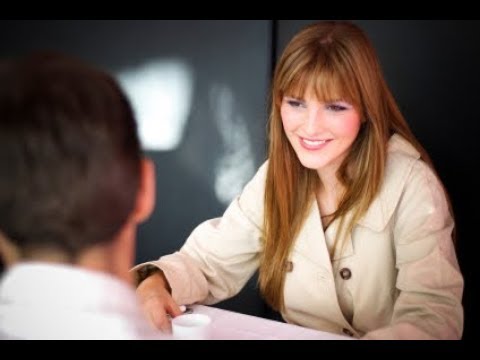 Ice Breaking Conversation Starters DOs:
Do wear a Baseball Cap honoring your favorite sports team: whether local or across the country or across the world.  While I say "baseball cap" your cap can honor the team of any sport – football, hockey, basketball, lacrosse, bowling.  Often it is most engaging when you wear the emblem and colors of a sport which is not super popular where you are or where the team is based 1500 miles away.  You stand out by wearing this item.  You do stand out, however, in a safe and intriguing manner.  You are not being weird, just you are expressing part of what makes you uniquely fascinating.  This makes it easy for other attractive and available singles to start a conversation with you.
Do wear a T-Shirt, Fleece, or Sweatshirt of a team during that sport's annual playoffs. When it is March Madness, 87% of the United States is focused on all things college basketball.  Go ahead and wear anything of theirs.  And complete strangers at the airport will feel free, safe, and comfortable to initiate basketball related conversations with you.  During the NHL Stanley Cup playoffs, you sport any item related to hockey, and a North American fan from the United States or Canada will simply start conversing with you like you are their buddy.
Do wear an interesting accessory. Wearing an unusual lapel pin or broach provides a complete stranger with an easy way to compliment you at the drop of a hat and it gives them something to utter safely as their first sentence.  The whole thing about conversations with a stranger is you two just need something safe to get started.  You don't need to worry about how you two will carry on a whole 15 minute conversation exchange.  Typically what is most challenging and vexing is the first 3 sentences.  Both single men and single women vex their brains wondering, "What on earth will I say?" It is the first few words out of your mouth that are the most challenging.  How do you know that the topic you select out of the 7.3 million possible topics in the universe will jive with this person's interests?  Easy.  Look at what they are wearing and comment and compliment them from there.  "What an unusual and attractive pin you're wearing.  Wherever did you get that?  I bet there's a fascinating story behind it.  What is it's story?" First of all.  Everyone loves receiving a compliment whether they are single and available or not.  If they are single, available, and  interested in a conversation with you, you just opened the door and made it easy for them to converse with you.  They can tell you the story.  If they are not interested or just rushed for time, they might give you the Cliff Notes version of the story and simply smile and say "Thank you" to you.  There was no overt rejection, so everyone's ego is still safely preserved.  You both just smile and go on with your days.  Keep on flirting and smiling wherever you go.
Ice Breaking Conversation Starters DON'Ts
Do Avoid Polar Political Topics

Do Avoid Religious Topics

Do Avoid Anything Extreme
Do not wear your Pro-Life, PETA, or Pro-Choice buttons on your cute or dashing denim jacket.  These sort of topics are so micro-niched that you will appear off-putting to the majority of other attractive and available singles.  It makes conversation starting a challenge when you are at the same time throwing down a political gauntlet. Whether Christian, Muslim, or Jewish fundamentalism, whatever your spiritual practice, it is best to skirt the extreme sector so you can actually have a conversational exchange.
Now, of course, if you are attending the Southern Baptist Convention or Episcopal Church General Convention, your wearing a necklace cross is moderate in the context where you are.
When you keep these Conversation Starter DOs and DON'Ts in mind wherever you go, you increase your charisma and attractiveness to others by being easy to talk with.   Once the conversation flows, it is an easy segue to exchange phone numbers and ask for a first date.