Single Baby Boomer Dating Success Tip – Have Personal Cards Made and Carry Them with You
A quick and easy Dating Success Tip for Baby Boomers is to have personal cards made and carry those with you.
A personal card resembles a business card, however, yes, from the name of them, they bear your personal information on them.  That way when you are in the midst of a lovely light small talk conversation after doing my suggest Daily 5 you then have a graceful, polished, and poised way to segue to connecting with the person later.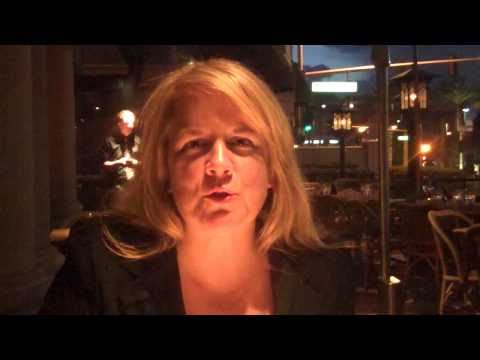 Practice uttering such sentences, "I've so enjoyed talking with you about target shooting. I hope you'll call me and ask me on a date."
Smile.
Hand him your personal card.
He might ask you out now.
Or phone you later.
Or never.
But because you are talking with 5-25 new people per day, some single men, some who knows if they are single or not (because not all married men wear their wedding band, i.e. blue collar men who work with their hands all day long because the ring can easily break or get lost), it doesn't matter.  You do this like casting pixie dust.
I'll provide some utterances for the men tomorrow.
Dos and Don'ts of Personal Cards
What to include on your personal card
Color
The full scale formal ones must be white or ecru.  While you may choose to display some personality here, doing so starts to reek of desperation.  They should read you are prepared to interact with people socially but not scream, "I'm desperate."  For personal cards, the simpler the better.
Personal Contact Information
Do include personal contact information, a personal cell number (with online dating, you must have a personal cell number. If you are concerned about sharing that number with strangers, then purchase a no-contract plan additional phone like with Metro PCS or one of the carriers that serves your area.)
Do create a separate email address, a secondary email account for your social dating purposes.  If you need to block them or delete the account for unwanted contact later, it won't be the email address you've used for over 10 years with all of your address book information in it.
What NOT to include on your personal card
Don't put the email address you use at your Social Networking sites.  This person is still a stranger, and you don't want them having access to your full family and friends photo history (yet) at MySpace, Facebook, and Twitter.
Don't put your business number or business email address on your personal card.  If this is a business function, then by all means, give them your business card.  However, in what are personal social interactions, one the formal social rule is not to do business at them, so to hand a business card out would be socially gauche.  Also on your personal safety level, you want to vet this person a bit more before they have your business address and might show up at the door unexpectedly.
Don't include super personal information.  While the original formal personal cards would cite the cities in which you hold residences, you might not want to do that.  If you live in a large metropolitan area, Dallas, Los Angeles, Chicago, or San Francisco, you could put your city on your card.  Other than that, since you are meeting them in those areas, you don't need to be specific.  And you do want to maintain your personal safety.
Do or Don't include you last name.  Of course, on the formal personal card, you would include you full formal name.  However, I don't always suggest including your last name anymore.  With the advent of Social Networking where almost all of of are findable on the internet, including our professional work history and current employer if you are an employee and not a business owner (see, LinkedIn, Plaxo, and Zoom).  Use your best judgment.  Do a search on your first and last name.  What shows up.  Would you be happy having a stranger you flirted with at the coffee shop knowing all of this about you BEFORE your first date? (Not only for safety reasons but also for personal mystery and chemistry creation, I'd avoid it.)
Result?
Your personal card includes…..
Your First Name
Secondary Personal Email Address
Personal Cell Phone Number
Now get out and flirt!
Happy Dating and Relationships,
April Braswell