Coach April Braswell
Outcome Based Coaching
Articles/Info/Resources
Singles Advice | Relationship Success | Body Language Flirting | Communication Skills | Personal Development

Toronto Sun News

African American Community Health Advisory Committee
Women's Conference
Your Love Journey
As seen in:
Catch April live each week on topics of Influence and Persuasion: Professional and Personal Devlopment
Featured Guest Expert @


DatingAdvice.com

Featured in the December 9, 2013 inaugural episode of Dr. Gina Loudon's new television show Smart Life on the Money Life Biz Channel in San Diego, now a weekly featured guest throughout 2014. Tune in weekly:
Featured SoCal Singles Workshop Leader at:
Learn How to Flirt: Go Dancing!
Single Ladies Success with Men - DOs and DON'Ts at the Sports Bar
Relationship Building for Long Term Relationships and Marriage: Keep It Clean
LA Singles Social Scene: Keep Your Eye On the Ball, Participate in Sports Group
Relationship Coaching – Long Term Marriage Relationship Success: Different in Brain Than Singles Chemistry
Help for Single Guys Wanting Latina Women Girlfriends: Learn to Dance Salsa
Lessons for Singles from The Royal Wedding Courtship of Prince William and Kate Middleton
How Much of a Priority Is Getting Married to You?
Advice for Women to Meet More Single Guys Monday Morning
Single? Friday night? DON'T Go to the Movies!
Single Ladies, DO Rotate Your Girls Night Out Venue!
Dating Success Tip - Go Food Shopping Together In First 2 Months of Courtship
Success Tip for Single Women: Rotate the Sports Bars You Frequent
Single Ladies Listen Up - Football and Hockey Seasons Have Started, Get Thee To a Sports Bar
4 GREAT Babysitting Tips for Single Parents Who Are Dating
by Lisa McLellan aka The Babysitting Lady
Things Are Different Now - Baby Boomer Singles Success, Adjusting Your Game
How to Get More Dates with Men

Should I Consider Interracial Dating?

Be Efficient, Try Speed Dating
More Expert Dating Tips: Another Unique Dating Tip for Meeting Beautiful Women

What Do People Really Want in Romantic Partners
How Pure Numerology Helps Singles
by John Ho, Australia's Leading Numerologiest
Baby Boomer Dating Success - Dating Again After Divorce or the Death of a Spouse
Singles Dating - Shopping for Love
by Phil Graves, UK Consumer Marketing Expert
10 Safety Tips to Protect Yourself Online

Chicago Telegraph Herald

inTouchWeekly
Celebrity Relationships Consultant

The Jewish Daily Forward

CBS Radio, LV Affiliate

The Boston Globe

The Kansas City Star

Oakland Tribune

Detroit Free Press

ContraCostaTimes

Woman's World, The Woman's Weekly

The Press Atlantic City

Singles Site,
How About We

The D.A.M. Show,
Ask the Expert

Looking Better and Getting More Dates with Men
Detecting Lies in Body Language Flirting Signals
The Top 3 Things to You Can Do - QUICKLY! - to Maximize Your Image
Could the COLOUR of What You Are Wearing Affect Your Date?
Understanding Body Language, the Secret Key to Real Relationships
How To Use Body Language to Arouse Romantic Mood in a Man You Like and Make Him Stay With you
OK, I'm in a Relationship, Now What?
Long Term Marriage Relationship Success: Different in Brain Than Dating Chemistry
Relationship Success Tips on Romance Longevity: Fertilize the Soil of Your Romantic Garden
Relationship Building for Long Term Relationships and Marriage: Keep It Clean
Dating Success Tip: Phone Etiquette for Online Dating
Expert Dating Tip for Single Women - Stop Texting with Him Until He Asks You on a Date
Communication Skills in Dating - Taking That First Date from Dreadful to Delightful
by David Parnell, Communications Specialist
Single Dating - The PERFECT Meeting Place
The Right State of Mind: Mental Fitness and Dating
Before You Post Your Online Personals Profile - Assess Your Finances!
Landing Mr. Rich: Dating Tips from the Original Millionaire Match Maker
April is a brilliant giver. She shares her time, information and exhubrance. Her articles are cheeky and great fun to read, even if you are not a boomer. If you are a baby boomer, she's just the resource you need to get back on your feet when it comes to romance. Whether you have lost a spouse to death or divorce, she can help you heal that wound.

Kate McKeon
KateMcKeon.com
Copyright
April Braswell 2019
All Rights Reserved
Guru Copywriting Teacher David Garfinkel and April Braswell in Las Vegas
Millenial Mentor Al Duncan and April Braswell in Las Vegas
Women's Fitness Expert, Sabrina Peterson and April Braswell in Las Vegas
The New Mrs. Chambers and April Braswell in Las Vegas

Cougar Dating Expert, Date Coach for Women After 40 & 50+, Forty, Fifty Plus, April Braswell, lunches with Los Angeles based Autism Documentary film maker, Greg Dougall, Newport Beach, CA
Boomer Dating Expert, April Braswell, with Corporate Sales Training Bold Calling author, Steve Chamber, Mo's San Diego, CA
Dating Relationship Expert |Singles Personal Coaching |Internet Matchmaker Profile Writer |About April |MEDIA
Read April's Latest Posts: Blog
Midlife Singles Advice| Store | Appearances / Events
Connect with April LIVE in SoCal Appearances / Events

Multiple Award Winning Dating & Relationship Expert
Finding Love After 40 / Over 50 Down-to-Earth Heartfelt Wisdom to Create the
Lasting Love Relationship You Desire Now
Stop Postponing the Love You Want and Deserve
This Year, Find the Husband You Want...
or maybe for you,
it's time you found the wife of your dreams isn't it?
| | | | |
| --- | --- | --- | --- |
| April Braswell and Influenceology's Roberto Monaco | April Braswell with #BeMore Social Media Guru Sandi Krakowski | April Braswell with InfluenceOlogy's Jeff Paro in Downtown San Diego | Dolf DR in Viva Las Vegas |
Warning to all Internet Dating Singles: Does Your Dating Profile Suffer from the Top 10 Disaster Signs of Dreadful Dating Profiles?
"Who Else Wants to Meet Their Soul Mate Online this Year?"
Or maybe you'd just like to do better online, get more responses at the dating sites while actually on more dates with quality singles? Would that be ok? Is 2019 Your Year to Find Love? If it didn't quite happen for you this past year, then don't let Spring Time with its promise of New Love pass you by without making love a deliberate priority for you as we fully move into 2019...
Now that the Spring 2019 has just started, were you guility of bad First Date behavior, inadvertently causing #FirstDateFail for you this past Autumn 2018 season? No date for Valentine's Day this past year? Did you find there were fewer Holiday parties to attend this year? Have your relatives simply stopped asking you if you're seeing anyone? Are you finding that your Online Dating Profile just isn't getting the attention and response you deserve? Not getting past the first date to the second date? Were you still single with no romance on Valentine's Day? I got engaged on Valentine's Day. (Thank you for the warm wishes.) Would you like to be in my shoes by next year, or at least have a steady midlife boyfriend or girlfriend then in 2019? Don't let Spring 2019 pass you by without your starting to take targeted actions to find love after 40 or over 50.
So, let me ask you, how's your dating life? Are you interested in adding some Romance to your plans for Springtime 2019? Before we get into the next busiest time of the year on the online dating sites this is a perfect time to Revamp and Freshen your existing Internet Dating Profile or to create a whole New one, now is the time of year for singles of all ages, over 35, after 40 years old, over 50, Midlife Singles, and Senior Mature Dating singles over 55 and after 60 to post a new online dating profile at the Online Personals Dating sites, Digital Dating warms up this time of year, so it's a great time to look for love online. It's not just the gyms where membership is booming in the New Year. Is "Get a Boyfriend, Get a Girlfriend, Find a Relationship" going at the top of your things to do this year in 2019? Are you looking to jump start your chances at finding that lasting romantic relationship with a new Love this season? Who wants to face another holiday season this year with all of your relatives asking, "So, who're you dating?" and you have no good response? The Winter months ahead offer so many opportunities to get out and meet your potential life mate. Will 2019 be your year to start to find love at last?
| | | | |
| --- | --- | --- | --- |
| April Braswell and Influenceology's Roberto Monaco | April Braswell with President Reagan's Speech Writer Mark Klugman and Scott Bell | April Braswell with Award Winning Author Liz Potter | With Marketer Consultants Sharon and Glenn Livingston |

Are you single and looking to ramp up your social life with online dating as part of your romantic social strategy? You'll be joining millions of singles going online to the top internet online dating sites
But There's a Problem with Posting Just Anything in Your Singles Site Profile....
What's the problem with most singles writing and posting their online dating profiles? The majority of singles, of all ages, are not themselves actually professional writers. Nor have they studied copywriting let alone the very specific skill of Online Copywriting like I have with some of the recognized top Internet Copywriters out there. The ones who aren't all dreadful and hyping.
You're Busy with Your Own Career, Right?
Because you are already busy with your own professional career, why not leverage a professional like you do for the care of your hair, your back, and the other major areas of your life? Working with me is like working with a Personal Trainer for your dating life. Sometimes I will exhort you, and most of the time, I will encourage you. I really DO believe there is someone for everyone. What about you and your Singles Mindset? What do you believe?
Having written hundreds of dating profiles, written numerous singles articles, and contributing to books such as "Dating for Dummies" 3rd Edition, and many articles for singles dating, I help singles of all ages like you move from just "being online" to having an engaging profile which gets responses, and better positions you to navigate the email exchange to GET to the First Date, and isn't that why you chose internet dating, to get to the First Date!
Has your online dating experience been something like this?
Your dating profile gets a lot of LOOKS. You know precisely the number of LOOKS your profile has gotten. But you get only a fraction of responses. Worse still, when you do finally get a guy emailing with you or an attractive woman responding to your emails, you two are emailing.... and then it just seems to fizzle out completely resulting in very few First Dates. What's up with that? you might be wondering.
The difference a quality dating profile that actually leverages the latest cutting edge research of Influence, Persuasion and Mate Selection means your profile stands out and gets more responses from singles. The Personal Dating Coaching you receive as part of the package means I'll coach you personally through what to include and what not to include in your email exchange so you successfully navigate the email communication minefield to get you going on more and BETTER First Dates!
Are you ready to get online and look for love using the exciting internet dating sites? Have you been online for awhile, but you just don't seem to be finding and attracting the right kind of singles for you? Matchmaker Coach April offers her internet dating profile writing and review service to empower to attract love online and get better dates for, so you attract just the right midlife mate for you.
My friend, is your profile published but not getting much response? Or you're getting the wrong kind of response? Yes, you know what I mean.
Internet dating profile writing isn't the same as doing all the tasks of your job. Nor is writing an online dating profile the same thing as writing a business email or business memo, now is it?
Faced with a blank page and way too many questions and sections being offered at the dating sites, they just feel stuck and dejected. You're not a professional writer and published author, are you? It can feel so frustrating.
They either come up with overly long profiles that resemble their college application essays. Or, and this is even worse, you've probably already seen some like this where their dating photos feature their reflection in the bathroom mirror and the text of their profile tells you they don't know what to say so, "If you're interested, hey, hit me up." Leaving all the heavy lifting to others. No woman wants to respond to that.
And then you're stuck with no responses to your online profile wondering what you're doing wrong. Has your profile been posted online now for months with no real responses or where things are just going nowhere. Are you having a dreadful time online, your friends seem to manage to get a boyfriend or girlfriend and you're left wondering what you're doing wrong?
Or worse still, wondering what's wrong with you that no-one is responding to you online?
Instead, separate yourself from the sea of sameness of all the online dating profiles out there. Don't just toss your internet dating profile up online this afternoon without any advance preparation and forethought.
Instead, apply to have me write your Online Dating Profile for you. After you apply now and are accepted, I'll send you an extensive Profile Writing questionnaire playbook for you to complete. Then I'll craft a custom profile uniquely reflecting you as a real person and at your best to other singles online. Then you'll receive a 60 minute Online Dating Coaching session as part of your complete package.
You'll experience the difference at the digital dating sites immediately. You might even hear from singles who emailed you in the past and won't even recognize you nor realize you are someone they overlooked months ago. You'll receive more responses and better quality responses because I'll empower you with cutting edge influence and persuasion techniques which trigger more responsiveness from men and then from women.
Who Shouldn't Buy My Online Dating Profile Writing Service?
Before you decide whether my Internet Personals Ads writing service is truly for you, and the impact that could really mean in your life and your person goals this year, please let me ask you to hold judgement. When you imagine achieving and experiencing that desired Soul Mate relationship this year, it just send shivers up and down your spine, doesn't it? So just suspend judgement with me for a few minutes, OK? If you weren't interested in finding and attracting your desired love relationship at the same time with integrity in dating, you wouldn't be here at my dating site, now would you?
If you were one of those peeps who want to snag and seduce a guy today, is my site and dating expert services really for you? If you just wanted to grab a girl and maneuver her quickly into your bedroom only, why are you reading the literally hundreds of dating and relationship articles at my website? You'll be somewhere else, won't you? Exactly. If you've read this far, you want a RELATIONSHIP, right? Perhaps you even want to marry or to wed again like me, don't you?
If you're not looking for a lasting love relationship, if you don't want to find your Soul Mate, if you don't want to get married, or if you just want a casual hook up, then your application won't be accepted. These cutting edge influence and persuasion techniques proven to trigger more responses and increase your responses online are too powerful to let singles who aren't relationship motivated to just use casually. If you just want what the PUA Gurus have been promising you for years, please go work with them. I wish you all the best but this isn't for you then.
I won't tell you how to make up your mind to hire me to write your online dating profile, if you agree to weigh the benefits you're about to get against what you will lose by delaying your decision and by so doing delay love and your relationship manifestation, OK?
Seriously consider your future as if the results in your social life continue like they have been for the past 6 months.... 12 months.... 24 months....
IS that what you really want to experience? Oh my goodness, do not tell me that THAT is what you deserve because I do not believe you. What is it you really want in love? Aim for it, decide upon it, and then apply to me to write your profile and be your dating coach for the next 3 months, 6 months, and perhaps even 9 months.... so you can experience the resulting relationship you want, you desire, you crave.... and really you deserve, yes?....
"April Braswell just always overdelivers"
If you were to dig around and get one of the top 5 Internet Copywriting Experts who I have learned from and continue to work with to learn more to pass this onto you in your Online Dating Profile, then you would find that they or perhaps one of their Online Copywriting apprentices just to make it manageable and affordable for you, that they would begin pricing their writing services at a minimum of $525.00. When you start listing all of the costs and expenses of your last divorce or two and all of those thousands upon thousands of dollars of divorce attorney costs then just $525.00 doesn't seem too bad, does it? It's just so much cheaper in comparison when you think of it that way, right?
It just wouldn't be an April Braswell if I didn't overdeliver. Oh man, we have all purchased those early internet marketers products that promised you the world, the moon, and the stars for only $797 only for today, now haven't we? And then we felt ripped off and disempowered. Am I right or am I right. The custom profile writing for you would be worth at least $497.00 plus the 60 minutes of custom personal online dating coaching and photo stragies with me where you can ask whatever questions you need help with to be more successful at internet dating, navigating the email exchange effectively, and getting past the first date successfuly would be worth an additional $297.00, right? But instead, you can get it for only $447 because I want you to really succeed online even if you don't ever purchase the further implementation dating success products of coaching with me for 3 months, 6 months, or the Matchmaking services to accelorate your dating life on How to Find Your Soul Mate now and this year. I always stuff pack every product with the best content you can use, and the latest Scientific Research on Mate Selection. Why? Because I find it fascinating myself plus, you're an intelligent single, right, or you wouldn't have already subscribed to my ezine to get tips and the latest research for dating, and you wouldn't hae read this far, yes?
To your greater Dating Success,
April Braswell, CHt, CHI
Was: $797
Now Still Just $395

"April Braswell, Relationship Coach Par Excellence! I had been stuck in a relationship that was going nowhere with a man who did not love me and who did not make me happy.... April gave me the confidence to HOPE that there was someone out there who would love me and accept me for who I was. She held my hand thoughout the whole the experience, or I would never gone online....I was too skittish about the whole deal. In fact, I told her, "April, I have already met all the single men in the Metro area in my age agroup. There's no one out there for me that I am interested in!" But April's warmth, encouragement, and compassion challenged me to venture online. I did and enjoyed a number of good results. I had some good dates. This was good. Then she encouraged me to try another service...and within several weeks...I was dating new men. It was GREAT. What a difference. THANK YOU......I love you!!!" Sonya L.
"Thank you so much for yesterday ... I have to admit being absolutely stunned at the level of your expertise as I had a completely different idea of what could be addressed and accomplished with personal coaching." Neil Dhawan, Los Angeles, facebook.com/neildhawan
| | | | |
| --- | --- | --- | --- |
| April Braswell and Wendi Friesen | April Braswell, Mike Morgan, Coach Deb | April Braswell and Coach Deb Micek | Tinnitus Expert, author, Jenn Battaglino with April Braswell |

What Else Are People Saying About April Braswell, Dating Expert, Personal Dating Coach, Business Mentoring Coaching, Body Language Flirting Expert, and Christian Singles Conference Speaker?
"When I think of enthusiasm, passion, and inspiration, I think of April Braswell! April is a dynamic presenter and communicator bringing her great ideas and insights together for a memorable and impactful experience. April's expertise in the singles and relationships industry is delivered in with humor and integrity throughout. Highly recommended!"
Tom Leu, M.S., Professional College Speaker and Workshop Leader www.tomleu.com
"What a motivator. April is definitely The Obvious Expert for all your questions about personal relationships and Internet Dating! A superb personal dating coach, dynamic speaker that keeps an audience captivated with her utter charm, intelligence and wit."
Michelle Matteson
MichelleMatteson.com
"April is definitely the expert to go to for any one that wants to understand the nuances of dating and relationships. She is a great coach and genuinely cares about those she works with and will gently challenge you to do the things necessary for finding the happiness and love we all deserve in life. If you really want to get yourself out there and begin dating again, contact April NOW!"

Judy Monroe
ConsistentMarketingInc.com
"April is an expert in online dating. This came through in her speaking presentation. She had great advice that really work and that will make a difference in your online dating. If you want to improve your dating life or are looking to start dating again, I highly recommend April's services." Steve Chambers Body Language Expert, UK www.SteveChambers.com
"The Dating Doctor that rocks! Whether you are looking to connect with another human being on a deeper level or just need help in rejuvenating your current relationship, April is the spark that will ignite your passion, your self-confidence and a greater sense of sexual success. April's advice is invaluable especially when she employs her tried and tested dating on the job resulting in many individuals and couples experiencing long term happiness. Overall, April is a must see , who has given me excellent solid advice and a greater clarity in knowing how to enjoy my personal life more!"



David Power, Clinical Hypnotherapist, London,UK
"April is a brilliant giver. She shares her time, information and exhubrance. Her articles are cheeky and great fun to read, even if you are not a boomer. If you are a baby boomer, she's just the resource you need to get back on your feet when it comes to romance. Whether you have lost a spouse to death or divorce, she can help you heal that wound."


Kate McKeon, Principal, Paladin Principals
KateMcKeon.com
Her dating and relationship expertise, products and services include. Click on the item for the complete description and explanation:
| | | | |
| --- | --- | --- | --- |
| April Braswell with Influence Author Dave Lakhani | April Braswell and Speaker Deremiah *CPE | April Braswell with Author Joel Bauer | Stephanie & Matt Bacak with April Braswell |
On the internet dating scene since the early days in 1997, be sure to check out the new Internet Dating Sites Resource Guide.

Featured Articles
Does Your Internet Dating Profile Turn Off Guys Online?
TESTIMONIALS FOR APRIL BRASWELL: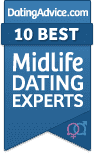 Dr. Kevin Hogan, author of multiple best selling sales books, The Psychology of Persuasion and most recently, Invisible Influence. To her right is Dave Lakhani, author of Persuasion. April Braswell, Kevin Hogan, and Dave Lakhani at the Venetian. (Las Vegas, NV)

April Braswell and TV's Biggest Loser Season Two Winner, Matt Hoover in Boise
April Braswell met businesswoman Theresa Flynt in Las Vegas @ the Venetian, successful professional Executive Business Woman in her own right, VP of Ops, of the Flynt Management Group.

I just met April at a conference in Philly. What a vivacious, self-assured, beautiful and incredible woman!! It's obvious how her energy and passion are part of everything in her life and that she can coach you in tapping into your own life force to show the world the beautiful person you are and attract the type of man you want.

Debra Shetzler
April is an amazing person...she has an incredible ability to connect with people and to make everyone she comes in contact with feel special.

Jennifer Skinner
Image and Style Consultant


Ben Mack and April raswell together at Kevin Hogan's Influence Boot Camp 2008 in the LUXOR, Las Vegas, NV. "You're BRILLIANT! It's true," Ben Mack said about April Braswell. Dr. Ben Mack is author of Think Two Products Ahead.